Veneers are very thin pieces of durable, tooth shaped porcelain that are custom made (for shape and colour) by a professional dental laboratory.
They are bonded onto the front of teeth to create a beautiful and attractive smile.
Veneers can completely reshape your teeth and smile. They can often be alternatives to crowns and the ideal solution in treating many dental conditions.
As with most dental restorations, veneers are not permanent and may someday need replacement.  They are very durable and will last many years, giving you a beautiful long lasting smile.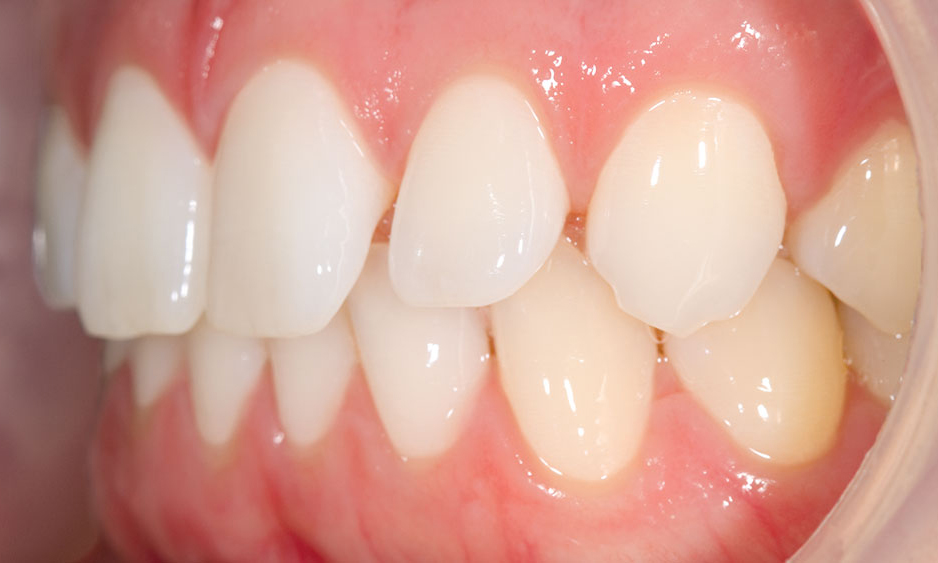 Reasons for porcelain veneers:
Cosmetically, to create a uniform, white, beautiful smile.
Crooked teeth.
Misshapen teeth.
Severely discoloured or stained teeth.
Teeth that are too small or large.
Unwanted or uneven spaces.
Worn or chipped teeth.
What does getting porcelain veneers involve?
Getting veneers usually requires two visits to complete the process, with little or no anaesthesia required during the procedure.
1.The teeth are prepared by lightly buffing and shaping the surface to allow for the thickness of the veneer. A mold or impression of the teeth is taken and a shade (colour) will then be chosen by you and the dentist.
2.On the second visit the teeth will be cleansed with special liquids to achieve a durable bond.
Bonding cement is then placed between the tooth and veneer and a special light beam is used to harden and set the bond.
You will receive care instructions for veneers.
Proper brushing, flossing and regular dental visits will aid in the life of your new veneers.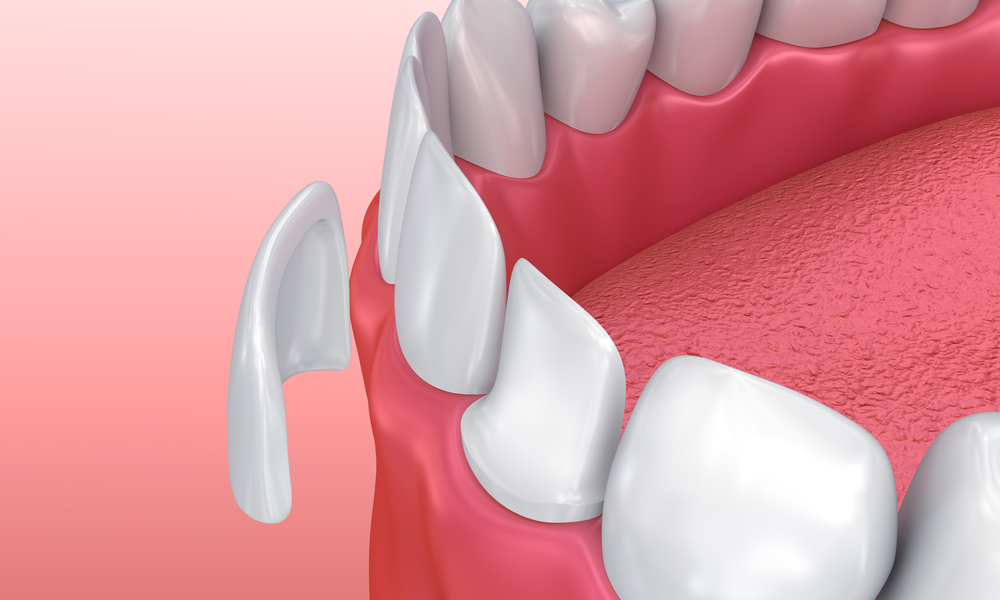 NO-PREP VENEERS/ MINIMAL PREP VENEERS
Definition of a minimal-prep is any veneer case in which the preparation remains in enamel. It is also call minimally invasive veneers.
Ideally, by removing the least amount of tooth structure – as indicated by the laboratory technician on a study model – we can achieve aesthetic results while maximising bond strength and minimising postoperative sensitivity.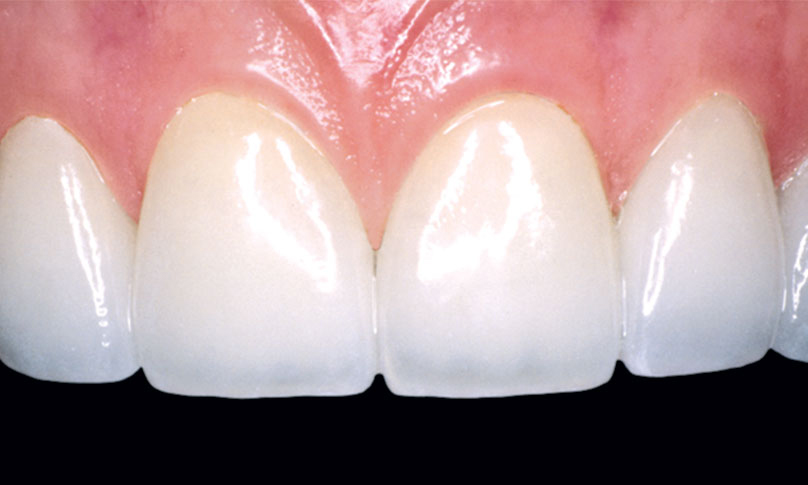 Like traditional veneers, the minimal preparation and "no-prep" alternatives are adhesively bonded to the facial (front) surface of the teeth. However, these minimal preparation and "no-prep" options typically do not require the dentist to grind, cut or file down any (or as much) tooth structure for proper placement. Certain cases may require minimal reduction of the tooth surface.
Additionally, there are some instances where "no-prep" veneer patients do not need an injection of local anesthetic, making the procedure quicker and less uncomfortable.
Cosmetic Dental Concerns Suitable for Minimal and "No-Prep" Veneers
Minimal preparation and "no-prep" veneers may be suitable for adults and adolescents seeking to effectively address several cosmetic dental conditions, including:
Chipped or cracked teeth
Gaps or spaces (diastemas) between teeth
Misshapen, fanged or pointy and slightly misaligned teeth
Slightly crowded teeth
Worn teeth
Small teeth
Enhancing an already attractive smile that suit your face
Pre-treatment
Your dentist must examine the condition of your teeth prior to placing minimal preparation or "no-prep" veneers to ensure that your teeth are clinically sound.
To determine if you are a candidate for a minimal preparation or "no-prep" veneer procedure, see your dentist for a thorough examination and to discuss your specific cosmetic and dental issues. Your dentist will explain the different cosmetic dentistry options available to meet your particular needs.
It is important to note that no-prep veneers are not the only (or most appropriate) cosmetic dentistry alternative for every case of discolored, crooked, chipped, misaligned or otherwise misshapen teeth.
For example, while veneers are often called "instant orthodontics" and a viable option for slightly crooked teeth, they are not recommended for severely misaligned teeth. In such instances – despite the longer treatment time – your dentist might recommend braces or clear aligners
Additionally, if a whiter, brighter smile is your goal, your dentist may recommend in office, take home or a combination of these tooth whitening treatments.